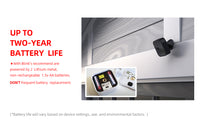 Blink Camera Recommended 👍
Blink cameras are only compatible with Lithium metal non-rechargeable batteries.
Blink Outdoor, Indoor (gen 2), and XT2 cameras can expect battery life of up to 2 years.
(*Battery life will vary based on device settings, use, and environmental factors.)
BUY NOW!
NO LEAKS GUARANTEED ♻️
Three-layer safety and leak-proof design.
Explosion-proof valve, anti-short-circuit valve, leak-proof sealing ring. And use of spiral wound battery technology can effectively prevent liquid from battery to leaking or damage the device.
(based on standard usage)
BUY NOW!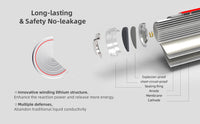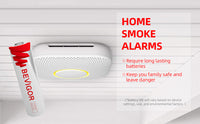 HOME SAFE BATTERIES 🏠
BEVIGOR AA 3000mAh and 10-years strong storage time for long-term backup energy.
Perfectly performance in extreme environments . Cold resistance surpasses Alkaline batteries and Nickel-metal hydride batteries.
Works well from -40F to 140 ° F and is suitable for both outdoor and indoor use.
BUY NOW!